Let's try a quick exercise: close your eyes for one minute and try to think of nothing (really, nothing). 😶
…
Mission almost impossible, right?
How many thoughts run to mind at the same time?Deadlines, clients, investors, product development…For startup teams and entrepreneurs, there are just too many (!!!) concerns and challenges to worry about on a daily basis.😵
But a stressed mind might be bad for business! That's why Michela Tacca offers a mindfulness training, so that teams can be in better shape for making decision and communicating – and so that work runs more smoothly. The secret tips for this mindful business she shares with us in this short interview:
Hi Michela! Could you tell us a bit about your field of expertise?
As an academic researcher, I was working on attention and its fundamental role in shaping our cognitive and perceptual life. Back then, it caught my interest that professional meditators could experience and perceive the world differently, because of their practice. That interest combined with my curiosity brought me to start my own meditation practice, which is now a pivotal part of my life.
It was when I started to work at Booking.com that I realized that elements of the mindfulness practice could make an impact in the quality of work and performance of employees.
Since I experienced first hand the benefits of the mindfulness practice and see its value in our society, and because I've always enjoyed so much teaching at university level and providing business training, when I moved to Hamburg I combined my passions and became a certified Mindfulness-Based-Stress-Reduction (MBSR) trainer. I am now offering mindfulness trainings, as a freelancer.
What did you take from the experience of working at Booking.com and apply in the work you do now?
There are definitely benefits in having worked for a big company, which apply to my current job. They can be summed up as:hand-on knowledge, scientific mind and shared language.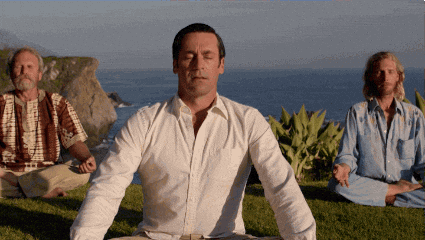 👉First, knowing the work environment of a big company helped me to have a better understanding of the challenges that my clients often face. This is fundamental, since agreat part of my work is to be able to connect with my clients and create a space where they can experience and become aware of how their mind works, while learning to bring, and apply, their practice into their work environment and private life.
✌Second, I bring into my job a strong scientific and data-driven mind – and working at Booking,com consolidated the importance of it in a business environment –  that means that I would be uncomfortable to teach a program without scientific basis. The practice of Mindfulness is supported by over 40 years of medical and psychological research, across a number of sectors and applications. The MBSR program, the one I am teaching – upon which all other trainings are based – is the most studied among the different methods.
👍Last but not least, my work experience helped me translate teachings from the contemplative traditions into a language that is more familiar to people living in our current society.
And how could startups and entrepreneurs benefit the most from Mindfulness training?
When I think about startups and entrepreneurs, I believe that critically important aspects of their work are the ability to guide their venture with clear decision making, adapt to change, and have clear communication and strong connection within the team.– these are all aspects where the mindfulness practice makes a positive and strong  impact!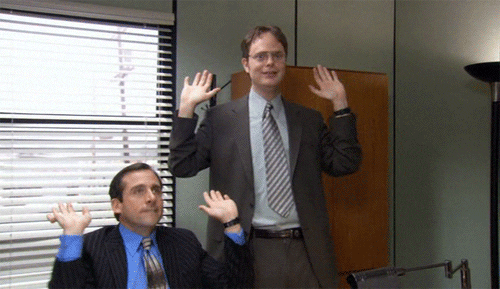 In fact, all the studies on companies that have running mindfulness programs for their employees, report that employees increase their resilience to stress, which has a direct beneficial impact on change management and decision making. Mindful decision makers take the time to consider and clearly see all of their options – which are often blurred in moment of high stress – and therefore make more informed decision.And because you take the time to look at what it is available to you in that moment, you open up the path for novel ideas and creative solution to surface.
Being able to take a non-judgmental look at your thoughts, emotions, and behaviors, means that you are more compassionate with yourself and less prone to emotional outburst. This has an impact on interpersonal relationships, as well, especially within a team, since you become less prone in letting your emotions drive your actions. And compassion expands – if you are compassionate and kind with yourself, you are going to translate it into your relationship with others.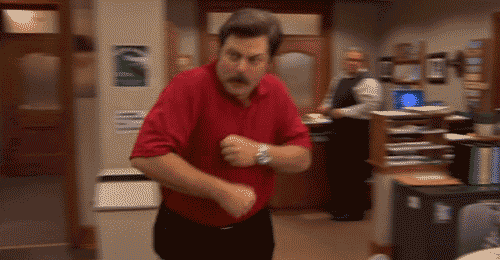 I believe that practice mindfulness gives to entrepreneurs and all the people working in the startup environment that mental and physical strength that is fundamental in guiding and supporting a thriving business.
⭐About the MBSR program
Jon Kabat-Zinn, the founder of the MBSR program, defines mindfulness as 'paying attention in a particular way: on purpose, in the present moment, and non-judgmentally'. The practice of mindfulness helps develop attention so that you can recognize in the moment your habitual ways of thinking, feeling and behaving and the resulting reactions.  This process opens up the possibility to observe your automatic behaviors, so that instead of blindly reacting you can choose to follow a new direction.
Thank you, Michela, for sharing your experience with us!